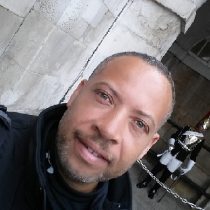 Marcus Hairston is a licensed Realtor, licensed contractor, and seasoned real estate investor with an extensive knowledge in the acquisition, management, renovation, and sales of residential and commercial real estate.  Marcus has been investing in real estate since 2000, building a portfolio of single-family homes and apartments. Having completed over 100 real estate transactions totally over 20 million dollars, Marcus has demonstrated his commitment for providing affordable housing in the DC, Maryland and VA areas. Marcus takes pride in helping investors and homeowners find and renovate properties in an effort to stabilize neighborhoods and eliminate distress properties. Marcus, the Co-founder of Rehabber Pro, uses his knowledge and experience to advise and educate other investors to successfully renovate houses. Marcus is dedicated to helping both investors and homeowners realize their dreams.
Marcus is actively involved in the local community and believes in supporting various community outreach programs, which support the homeless, emergency food and financial assistance for those in need. In his spare time Marcus can be found in sunny south Florida visiting Hard Rock Stadium to see his Miami Dolphins football team.
Most importantly, Marcus is a proven leader and mentor who enjoys, giving back and sharing his knowledge and passion of real estate. Marcus provides consulting, personal coaching and connections to help others achieve their goals of financial freedom through investing in real estate.
---
Contact Details
Office : 410-465-0083
Mobile : 443-603-9292
Fax : 410-465-0091
---
Send a Message