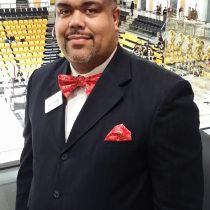 Erik F. Grooms, Real Estate Professional
My Business Philosophy is to meet and exceed my client's objectives and expectations by listening to their specific individual needs. My mission: "Grooming All of Your Real Estate Needs"
Professional Associations: Ed., CNE, Realtor, Real Estate Sales Counselor,
Certified Negotiations Expert
Education & Training: I have a Bachelors of Science Degree in Business/Finance and Communications from Towson State University and a Master's Degree in Education from the University of Maryland Eastern Shore (UMES).
Personal Background: I have over 20 years combined experience working in the private and public sector. It's a true Blessing to work in such a unique profession as the Real Estate Industry.
Communities I Serve: Anne Arundel, Baltimore, Baltimore City, Harford, Howard, Montgomery, Prince Georges and Surrounding Counties.
---
Contact Details
Office : 410-465-0083
Mobile : 410-370-6732
Fax : 410-465-0091