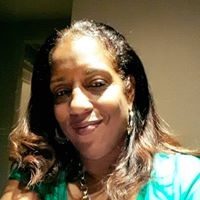 Jill Oliver, Real Estate Professional
I am a full time real estate professional that has been servicing clients in the Baltimore Metro area since 1986. I am committed to providing stellar services to individuals and families based on their wants, needs and expectations. Within my career, I've worked at many real estate companies and I've also owned and operated my own brokerage. In my spare time, my husband and I purchase, renovate, sell and rent properties of our own.
I'm a stickler for providing a great customer experience and I believe clients are entitled to superior service. When I'm hired as your real estate sales person, I treat you the way you want to be treated. I provide my clients with accurate, useful and up-to-date information as a tool to aid them in making solid, informed decisions. When I agree to work on behalf of a client I make myself available to them via phone, email or text.
With all this being said, I am at my best when I'm in the throes of some kind of real estate transaction. It's simply part my DNA. Coupled with my innate interest, I love assisting people reach their real estate goals and I have the experience, knowledge and people skills to provide the best service possible. In addition, I am well known and respected by other professionals in the real estate industry which undoubtedly gives my clients an unseen advantage when I'm submitting offers and negotiating on their behalf.
Please allow me the pleasure of becoming your "Realtor for Life"
---
Contact Details
Office : 410-465-0083
Mobile : 443-742-0905
Fax : 410-465-0091
---
Send a Message